SIMPLE DIGITALISATION OF YOUR ASSETS
Ambitlocker delivers digital locking solutions for your storage units. You have complete control of your assets, and we guarantee you fully transparent pricing – you pay a single, flat rate per lock and we take care of the rest. You don't need to worry about such things as changing batteries, servicing or replacement – these are all part of our service.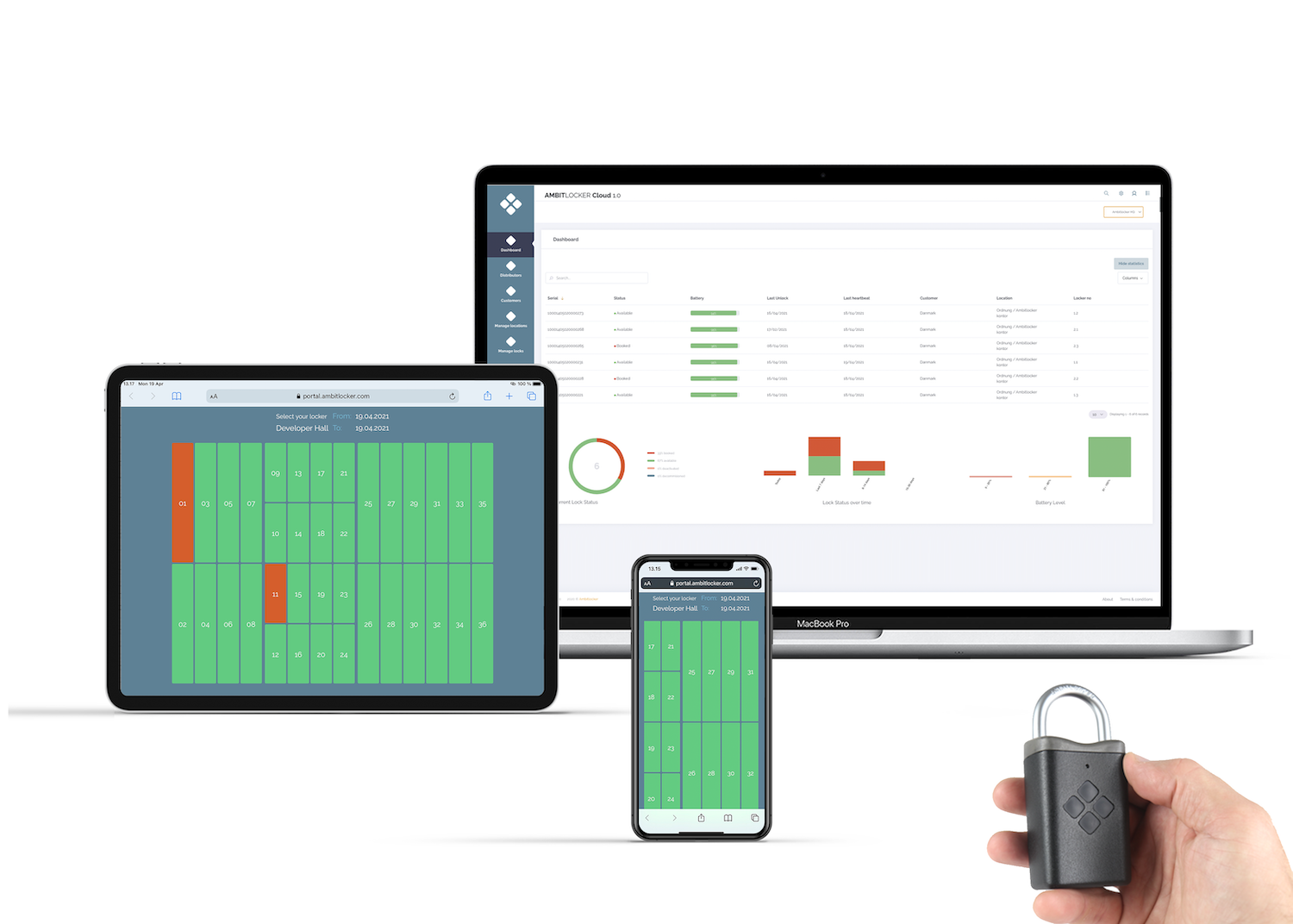 Ambitlocker delivers problem-free locking systems for the future
Ambitlocker delivers a digital IoT-managed locking solution for your units.

Access to Ambitlocker's digital platform and padlock for a monthly cost of just DKK 25 per lock.


Ambitlocker's digital platform gives you a full real-time overview for centralised locking control.


Ambitlocker's service is all-inclusive – providing everything from configuration, assistance and maintenance to lock reuse.


Users activate the lock via push buttons – with no need to use Bluetooth, chips or other technologies.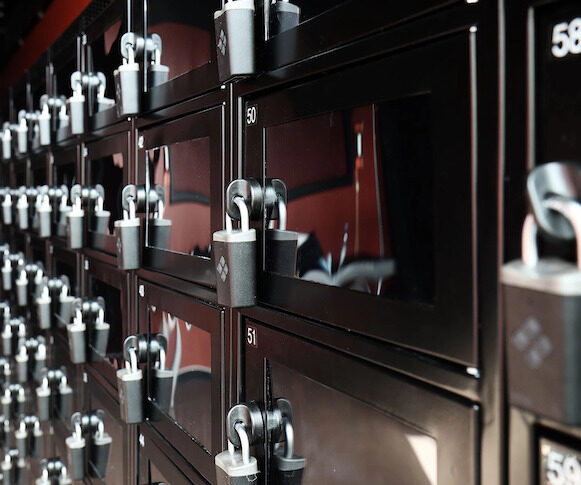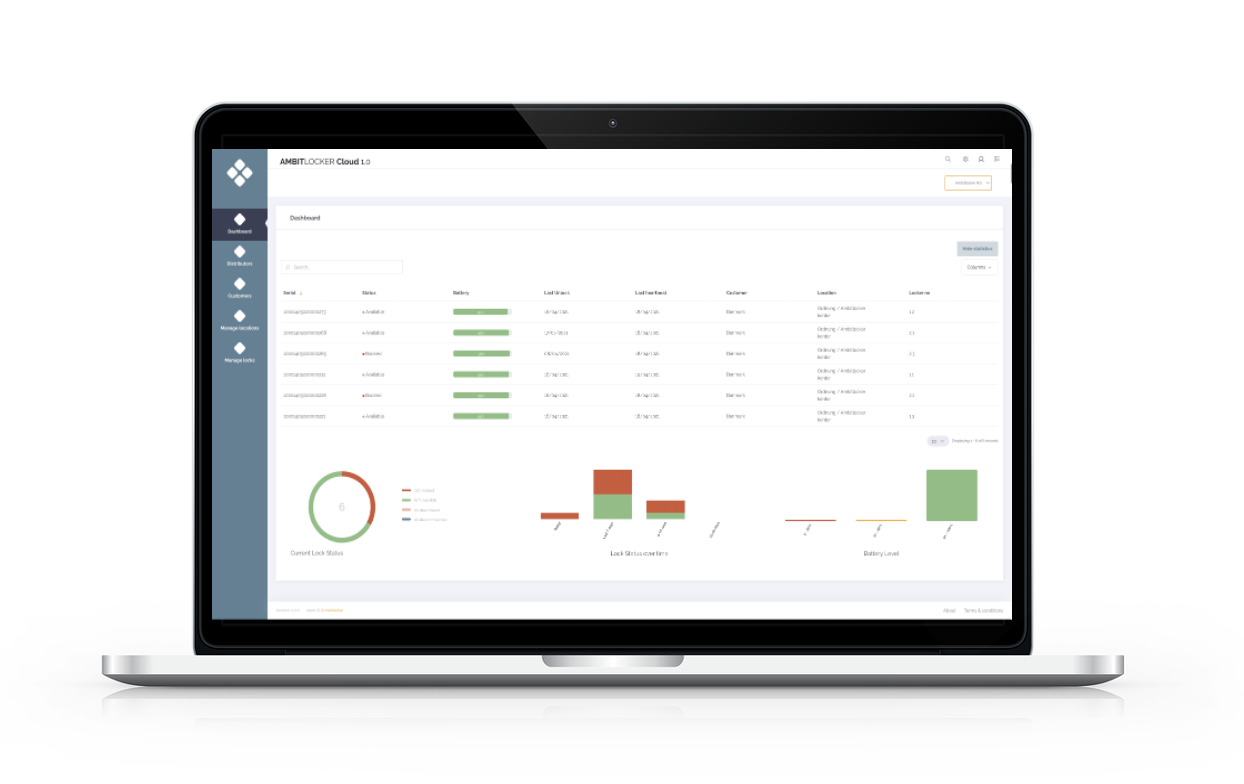 Online access control and overview in one place
With Ambitlocker, you get your own personal platform and thus online access to all your locked units.

Constant real-time overview enables optimal locker occupancy monitoring.


Functionality for sending messages and new lock codes provides users with the best possible assistance.


Avoid having to use locksmiths and service technicians – everything is automated and performed online.


All communication between system, locks and users is encrypted, thus providing the highest possible security.